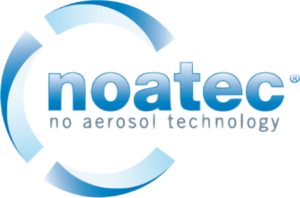 noatec Dispenser – propellant-free spray can
The noatec dispenser is a unique product for spray cans without propellant gas.
While conventional liquid containers are usually under high pressure and dispense their contents using propellants or pressurized gas, the noatec dispenser doesn't need any of this. The system we developed for liquid and pasty substances makes your product more environmentally friendly.
Areas of application are for example: food industry, cosmetics industry and housekeeping industry. Many other application areas are possible.
Please find more technical information on the following pages.
Do you have any questions? We are happy to answer them.
Your contact person, Mr Molitor, will assist you.
We are happy to take your inquiries by phone at (06581) 912-0 or by email to info@tectro.de.